Welcome to our website.

Our hope is that this website gives you a flavour of what makes Gibson Primary School special.

We are committed to providing the highest quality educational experiences and our dedicated staff support children in achieving their potential in every aspect of the curriculum.

We provide a wide range of educational experiences and are extremely proud of the achievements of all of our children.

While our website will give an insight into our school we always welcome visits from existing, returning and prospective parents to enable you to experience first hand our caring ethos and child centred approach to education."
An inspection of our learning and teaching was carried out in October 2016 and reaffirmed our commitment to achieving highest possible standards for all our pupils. It can be accessed by clicking on the link below:
https://www.etini.gov.uk/publications/primary-inspection-gibson-primary-school-omagh-county-tyrone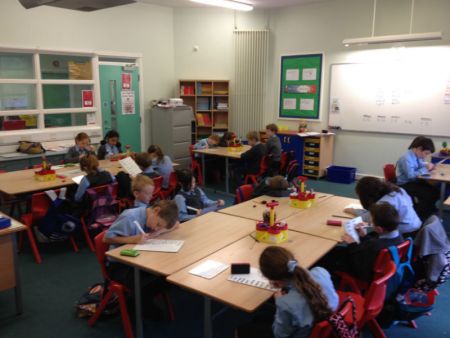 Forest 1
KS2 playground
Slides
KS1 playground
Playtrail
Events this Month...
Wednesday, 28th October 2020
Hallowe'en Holiday - school closed
Thursday, 29th October 2020
Hallowe'en Holiday - school closed
Friday, 30th October 2020
Hallowe'en Holiday - school closed
Monday, 2nd November 2020
Hallowe'en Holiday - school closed
Gibson Primary School, 64 Old Mountfield, Omagh, Co Tyrone, BT79 7EG Phone: 028 8224 4552 | Email: ksterritt616@c2kni.net