Admissions
We would be delighted to meet with you and your child to show you what Gibson Primary School has to offer!
Are you interested in your child coming to Gibson Primary School?
Perhaps you are moving into the area?
Gibson Primary School is a highly regarded school where high standards are expected and achieved.
If you are interested, contact the school on 028 8224 4552 or email Mr Sterritt (ksterritt616@c2kni.net) for more information about applying for a place for your child/children this school year or for September 2021.

Application forms for Year 1 will be available from the school office in November. The deadline for these to be returned to the school office is usually early January. This date will be published once it is set by the EA.
Our Admissions Criteria:
(i) Children who have brothers/sisters, half brothers/sisters enrolled at the school.
(ii) Children for whom this is the nearest controlled school.
(iii) Children whose parent is, or is about to become, a member of the permanent teaching staff of the school.
(iv) Children regarded by the Board of Governors, on the basis of written or other medical evidence supplied by parents or other agencies, to have special social, medical or security reasons for attending the school.
(v) Children of compulsory school age who have family connections with the school.
Where there are more applicants than there are places available for the last criterion which can be applied, selection will be on the basis of distance from the school, as measured by the shortest road route.
Interested in enrolling at Gibson P.S.
Welcoming you to Gibson Primary School!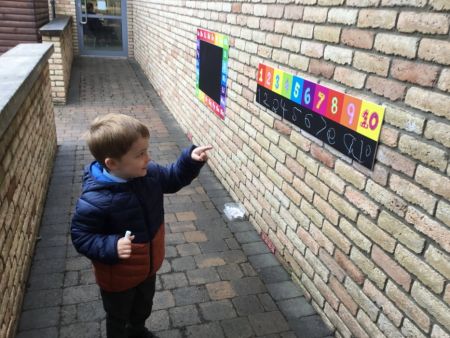 Gibson Primary School, 64 Old Mountfield, Omagh, Co Tyrone, BT79 7EG Phone: 028 8224 4552 | Email: ksterritt616@c2kni.net